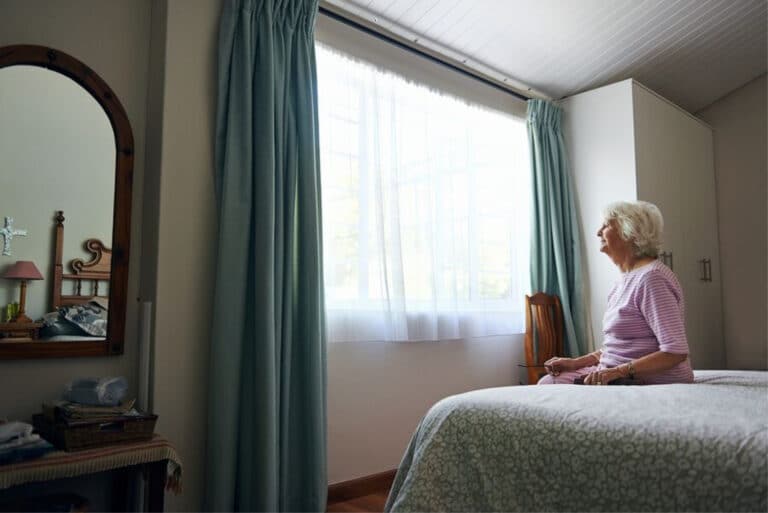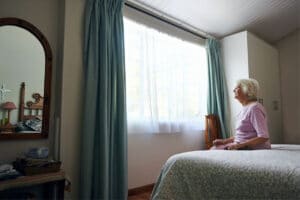 If you are responsible for caring for someone who has sundowners syndrome, there are many things you can do to help manage their condition. While it isn't easy to deal with sundowners' symptoms (for the person who has the condition or for their loved ones), there are things you can do to help make things a bit less complicated.
Light Up Their Life (Literally)

One of the best tips for managing a person with sundowners is bringing more light into their life. You can do this by getting a full-spectrum fluorescent light and placing it near your elderly loved one. You or their elderly care provider should do this for a few hours every morning. This can help to reduce confusion and agitation in the person who has dementia.
Daily Routines

Another way to manage a person with sundowners is to keep them going with a daily routine. Make sure they wake up, eat their meals, and go to bed at the same time every day. Try to keep appointments on certain days and times. Make sure they have outings, showers, and visits earlier on in the day. By doing this, they will be less likely to get agitated. Routines can help to calm people with dementia.
Limitations

It is also helpful to keep up with limitations that might affect your elderly loved one's sleep. If they are going to have caffeine or sweets, make sure these are consumed no later than later morning hours. Encourage your loved one not to smoke or consume alcohol. These can cause more agitation. Make sure lunch is the largest meal of their day and their dinner being a bit smaller and easier. If they are too full at dinner time, this can cause increased agitation, as well.
Scheduling Exercise and Naps
It is also important that you make sure your elderly loved one isn't exercising or napping within the four hours before their bedtime. If they exercise or nap too close to bedtime, they are likely to stay up later and become excessively tired, throwing off their routine, and adding more chaos to their day.
Tracking Behaviors
If your elderly loved one has dementia, it is also beneficial to track their behaviors. For instance, if you notice there is something in the evening that is triggering their agitation, such as an electronic, make sure they don't have that electronic during those evening hours.
Calm Evening Hours

Lastly, you will want to make sure the evening hours are calmer than the rest of the day. Make sure the home is comfortable, avoid external stimuli, reduce noise, and turn on some relaxing music.
These are the ways that you can manage someone who has sundowners. While some will be easy to do, others may be a little more difficult. Most of all, you should reach out for support, since you don't have to do this alone.
If you or an aging loved-one are considering Home Health Care in Newport Coast, CA, please contact the caring staff at Canaan Home Care today!
1-844-CANAAN-1 (1-844-226-2261)
Sources
Latest posts by superadmin
(see all)