When caring for an elderly adult, you need to protect them as best you can. Since nighttime falls are more common than daytime falls, you should focus on preventing falls during the nighttime. By doing this, you can help to keep the elderly adult in your life safer and more protected. One of the things you need to do to prevent nighttime falling is knowing more about the risk factors for these falls.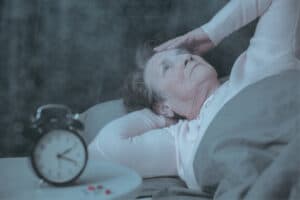 Medications

There are many different types of medications that the elderly adult might be taking that can cause side effects such as sedation, loss of balance, and confusion. Each one of these side effects can increase the risk of the elderly adult falling. If they are on such medications, you and their home care providers should help them to get around at nighttime to prevent falls.
Sleep Issues

The elderly adult in your life might be experiencing sleep issues. They may not be getting enough sleep at night and this can make them unsteady on their feet and make them feel groggy, as well. If they feel this way, their risk of falling at nighttime greatly increases. If this is the case, you should talk to their doctor to see if they have any recommendations to help them sleep better.
Impaired Vision

The elderly adult in your life may have impaired vision for a number of reasons. They may have cataracts glaucoma or macular degeneration. If this is the case they may not adapt as well to lighting and they may have issues with darker areas. If they haven't had an eye exam in a while, you can check with their doctor to schedule this. They might need contacts or glasses. In some rare cases, there might not be anything that can be done about their vision issues. When that is the case oh, you or there home care providers may have to help them get around.
Impaired Coordination or Balance

The elderly adult in your life may also have impaired coordination or balance issues. These may cause them to be unsteady on their feet when they get up during the night. Exercise might be able to help them become a little more steady on their feet. However, they may also need a cane or a walker to get around.
These are some of the risk factors for nighttime falling. If you are trying to help prevent falls in the elderly adult in your life, knowing more about these risk factors can help you to help them.
If you or an aging loved-one are considering Elderly Care in Laguna Beach, CA, please contact the caring staff at Canaan Home Care today!
1-844-CANAAN-1 (1-844-226-2261)
Sources
Nia.nih.gov
Latest posts by superadmin
(see all)