COPD is a chronic lung condition that doesn't have a cure. That means that it progressively gets worse. Your senior can take steps now, though, to help her to live well even with COPD.
Revamp Her Diet a Little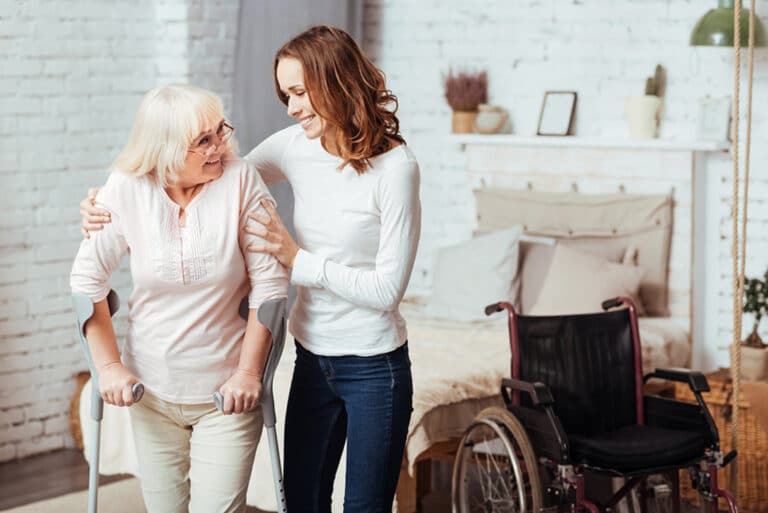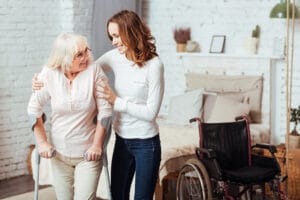 Diet matters a whole lot for people with COPD. There's a tradeoff between how much energy it "costs" to eat and how much energy your senior needs to bring in so that she can function. This difference is often why people with COPD start to lose weight even without trying. What you're aiming for are foods that are nutrient-dense, but easy for your elderly family member to eat. Empty calories and junk food do her no good at all.
Figure out a Movement Plan
You might be shocked to hear that moving more is a good idea for someone with COPD, but it really is. Your senior needs to be able to keep her lungs as strong as possible, and that means working them at least a little. She also needs to maintain strength in her muscles so that she keeps the muscle tone that she has.
Look for Habits to Ditch
There may be some habits that aren't so great for someone with COPD to hang onto, like smoking. Some of these habits are really difficult to break, even for good reasons. There may be more help available for your senior than she realizes, though. Her doctor is a great first resource for that sort of assistance.
Keep the Air as Clean as Possible
Air purity matters, too. When the air is full of dust, humidity, and pollution, it's even more difficult for your senior to get the oxygen she needs. Doing things like dusting and vacuuming more often can help. It can also help to use an air purifier and a dehumidifier in the rooms your senior is in most often. These help to remove as much excess debris from the air as possible.
Talk to Her Doctor about Vaccinations
Something else to consider is that as your senior's COPD worsens, lung illnesses, and anything that affects the respiratory system impacts her more severely than they used to. Getting vaccinated against the flu and pneumonia may be a really good idea. Talk to her doctor about which vaccines are recommended and when your senior should get them.
It's also important for your senior to be able to conserve her energy at times. Senior care providers can help her to learn to do that effectively.
If you or an aging loved-one are considering Elderly Care in Laguna Beach, CA, please contact the caring staff at Canaan Home Care today!
1-844-CANAAN-1 (1-844-226-2261)
Latest posts by superadmin
(see all)