Flu season is on the horizon and seniors need to start getting ready now. Every year thousands of years become gravely ill from the flu. Even though there's no way for seniors to completely avoid catching the flu there are some things that seniors can do to lower their chances of getting the flu this year. Senior home care providers can support them by following some of the guidelines listed here.
Here are some recommended expert tips:
Get Vaccinated
One of the most effective ways to prevent the flu is to get an annual flu vaccine. The flu vaccine is designed to protect against the most common strains of the virus and can significantly reduce the risk of contracting the flu or experiencing severe symptoms if infected. Senior home care can help seniors who don't drive get to the doctor or a pharmacy for a flu shot.
Wash and Sanitize Your Hands
Regular handwashing is a simple yet powerful way to prevent the spread of germs. Seniors should wash their hands with soap and water for at least 20 seconds, especially before eating, after using the restroom, and after being in public places. When seniors are out in public and can't watch their hands using hand sanitizer is a good substitute.
Avoid Close Contact with Sick Individuals
Seniors should limit close contact with individuals who show symptoms of the flu or any other contagious illness. If possible, maintain a safe distance and encourage sick family members or friends to wear masks. Seniors who are sick should avoid going to the gym, church services, and other public places to minimize the risk of passing the flu to other seniors.
Cover Your Mouth and Wear Masks
Seniors should cover their mouth and nose with a tissue or the inside of their elbow when coughing or sneezing. This helps prevent the spread of respiratory droplets that may contain the flu virus.
In situations where social distancing is challenging, such as crowded public places or healthcare settings, wearing a mask can help protect against the transmission of respiratory illnesses, including the flu.
Make Healthy Choices
A strong immune system is essential for fighting off infections. Seniors should focus on a balanced diet rich in fruits, vegetables, whole grains, and lean proteins. Regular exercise, adequate sleep, and stress management are also crucial for overall health and immune system function. Seniors who need help with things like cooking healthy meals or keeping the house clean can get senior home care to help.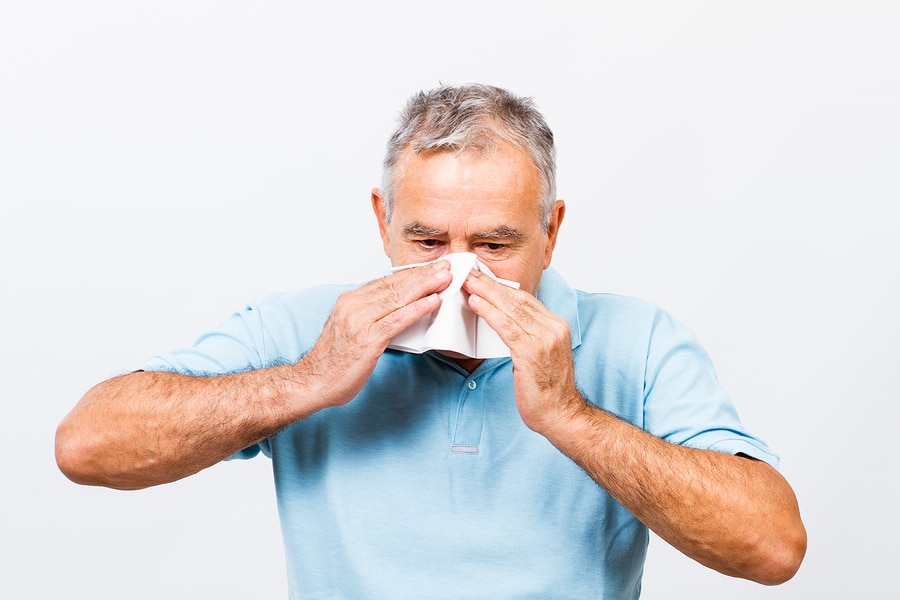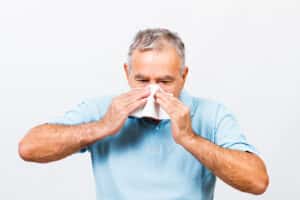 Avoid Touching Your Face
The flu virus can enter the body through the eyes, nose, or mouth. Seniors should try to avoid touching their faces, especially when their hands may be contaminated.
Clean And Disinfect
Regularly disinfect commonly touched surfaces in the home, such as doorknobs, light switches, and countertops. This helps prevent the spread of germs within the household. Senior home care can help seniors clean and sanitize their homes.
Get Plenty of Rest
Along with a healthy diet, a healthy sleep schedule can help seniors avoid illness. A well-rested body is better equipped to fight off infections. Seniors should prioritize getting enough sleep, which can also help reduce stress and support overall health. Naps can also help seniors stay healthy if they have trouble sleeping.
Canaan Home Care – A Premier Provider of Senior Home Care in the La Jolla, Del Mar, San Diego, Rancho Santa Fe, Newport Beach, Laguna Beach, Huntington Beach, Irvine, Tustin, and Manhattan Beach areas.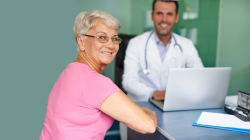 Latest posts by Canaan Home Care Staff
(see all)