The good news is that there are some things that can be done by you and your in-home care provider to help slow down the progression of this issue and to prevent some triggers of it, as well. However, today, it would be a good idea to learn about some factors that can worsen sundowners syndrome. That way you can help to prevent them.
Lots of Activity Later During the Day
One of the biggest triggers for sundowners syndrome seems to be lots of activity later during the day. Think about your elderly loved one's normal daily schedule or routine. Do you or in-home care providers have them doing household tasks, personal care tasks, or other activities later in the day? If these are happening a lot after their dinner, it could be triggering sundowners' symptoms.
To prevent this trigger, do your best to work with the senior care providers to have your elderly loved one do activities earlier in the day, so they can rest later in the day.
Unfamiliar Places
Another common trigger with sundowners syndrome is going to unfamiliar places. For example, maybe you have to go to a work event, but you don't have anyone to stay with your elderly loved one, so you take them with you. In this situation, your elderly loved one may be nervous or overwhelmed. These two feelings can cause the sundowners symptoms to get worse.
To prevent this trigger, you may want to consider hiring in-home care providers every time your elderly loved one might have to go to an unfamiliar place.
Darkness
Does your elderly loved one often get worked up when they see shadows in their home? Unfortunately, there are many senior citizens who have dementia that think shadows are people breaking into their home. This can cause your elderly loved one to become agitated or even cause them to wander away from their home. Many senior citizens get lost when wandering off.
To prevent this issue, keep just enough light in various areas throughout the home where your elderly loved one will be when it is darker during the day or night.
Stress
Another trigger for sundowners syndrome patients is stress. There are many things that might stress out your elderly loved one. Making a list of these things, so you and home care providers can work together to help keep them out of your elderly loved one's life would be best. Some things that you may need to do this with include:
Too many visitors
Loud noises
Unfamiliar places
Medication reminders
Being woken up
If you can get these things under control, your elderly loved one may have fewer sundowners syndrome symptoms.
Does your elderly loved one have sundowners syndrome? If so, hopefully, learning what factors worsen their symptoms can also help you to prevent some triggers. That way, your elderly loved one doesn't get as agitated, overwhelmed, stressed, or wander off.
Canaan Home Care – A Premier Provider of Senior Home Care in the La Jolla, Del Mar, San Diego, Rancho Santa Fe, Newport Beach, Laguna Beach, Huntington Beach, Irvine, Tustin, and Manhattan Beach areas.
If you or an aging loved one are considering In-Home Care in San Diego, CA, please contact the caring staff at Canaan Home Care today!
1-844-CANAAN-1 (1-844-226-2261)
Sources
https://www.mayoclinic.org/diseases-conditions/alzheimers-disease/expert-answers/sundowning/faq-20058511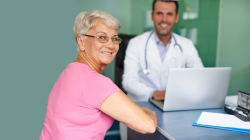 Latest posts by Canaan Home Care Staff
(see all)