Your kidneys filter waste and fluids from your blood, which are subsequently eliminated via urination. Advanced chronic kidney disease may result in harmful accumulations of fluid, electrolytes, and wastes in the body. According to the CDC, the most at-risk person for chronic kidney disease or CKD are people over the age of 65. This means your beloved seniors. A senior home care provider can be a big help to your senior with this.
There are so many things that can cause chronic kidney disease, and it may be something your senior struggles with. They may need extra help around the house that you cannot provide if they have CKD. When your parents age in place and have a disease like this, you may need to consider hiring extra help for them. Senior home care is a great tool that allows a caregiver to help out aging parents like your family members. Many people think that senior home care providers are out of their reach, but the truth is many companies would love to help your family out. It's time to consider what will help your seniors with CKD.
What Causes CKD?
You may be wondering why your parents are battling chronic kidney disease. The truth is there are so many reasons that this disease can occur in an older adult. Sometimes it may be out of their control; other times, it has to do with lifestyle habits. Here is what can cause CKD in seniors.
Diabetes, Type 1 or 2
High Blood Pressure
Glomerulonephritis
Interstitial Nephritis
Inherited Kidney Disease
Obstruction Of The Urinary Tract
Vesicoureteral
Several Kidney Infections
Some of these causes are out of your senior's control. They may have had several infections, or it could be from genetics. Other times it is caused by things they can control, but they may have a hard time understanding lifestyle changes as they get older and need that extra help around the home.
What Are The Symptoms Of CKD?
If your loved one has not yet been diagnosed with chronic kidney disease, but you start noticing abnormal symptoms for your senior, it's time to look into it. Firstly, if your senior starts doing things they do not usually do, it is vital to keep track of when it started, what the symptoms are, and if they go away or not. All of this information can be essential for any proper diagnosis.
Here are some signs of CKD to look for.
Nausea
Vomiting
Severe Fatigue
Muscle Weakness
Sleeping Problems
Urinating A Lot or Too Little
Muscle Cramps
Swollen Feet or Ankles
Itchy Skin
High Blood Pressure
Fluid In Lungs
Chest Pain
If a senior is experiencing more than one of these symptoms, it will be essential to take notes of them. This list of symptoms you notice and how the senior is feeling will help a doctor understand what is really going on with them. Although these are all symptoms, they can be hard to detect based on just one symptom. Some of these can be due to other things, so it is important to note them. If you are not always with a senior, it will be crucial to find a senior home care provider who can help note anything off in a senior's routine.
Canaan Home Care – A Premier Provider of Senior Home Care in the La Jolla, Del Mar, San Diego, Rancho Santa Fe, Newport Beach, Laguna Beach, Huntington Beach, Irvine, Tustin, and Manhattan Beach areas.
If you or an aging loved one are considering Senior Home Care in Manhattan Beach, CA, please contact the caring staff at Canaan Home Care today!
1-844-CANAAN-1 (1-844-226-2261)
Sources:
https://www.cdc.gov/kidneydisease/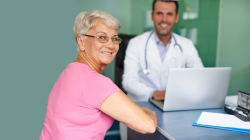 Latest posts by Canaan Home Care Staff
(see all)