As you grow up, you eagerly look forward to milestones like learning to drive, meeting the right person, and maybe raising children of your own. Few people stop to think about the milestone when your role with your parents changes from being the child they provide for to the child who provides for them. Your dad's health is changing. Maybe he has gout and can't get around as easily. It could be he has Alzheimer's and is progressing to the point where he's no longer safe on her own. Whatever is going on, your dad needs someone to help him with daily tasks. Have you looked into home care services? Professional caregivers provide the help your dad needs throughout the week.
Here are some of the ways home care providers can help him maintain his independence.
Help With Housework and Laundry
How well does your dad do when it comes to keeping up with cleaning chores and organization? If he goes to the store, is he able to carry in groceries and put them away or does he leave things out on the counter for longer than he should?
Is he able to wash his dishes properly or does he often miss things because his vision isn't what it used to be? Does he wipe down counters, faucet handles, sinks, light switches, and doorknobs to kill germs?
When did your dad last change the sheets on his bed? If he has a hard time doing that, is he sleeping on dirty sheets for weeks or months? Does his pride keep him from asking you to help him change sheets and towels and do the laundry?
Assistance With Grooming and Hygiene
How well does your dad do with his personal care? Is he able to brush and floss his teeth? Does he use the toilet without needing help? Can he shower, dry off, and get dressed independently?
Here's an area that family members often overlook. See if you can catch the condition of your dad's feet. Does your dad trim his toenails? If they're too long, they could be cutting into his other toes and causing foot pain that limits his mobility.
Safe Trips to Stores, Offices, and Area Businesses
Is your dad able to drive? If he can't due to vision loss or difficulty with reaction times, does he have someone to drive him to his appointments? Does he have a ride to stores when he needs prescription refills, groceries, clothing, and household supplies?
Don't Miss the Importance of Respite Care
Home care helps not only your dad, but the services also help you. When you're trying to juggle helping your dad, working full-time, and caring for your household, it's a lot.
When was the last time you had a day off? You work five days a week and are with your dad after work, before work, and on weekends. It's time for self-care. Talk to our home care agency about respite care services and focus on yourself every now and then.
If you or an aging loved one are considering Home Care Services

in

Del Mar CA, please contact the caring staff at Canaan Home Care today!  1-844-CANAAN-1 (1-844-226-2261)
Canaan Home Care – A Premier Provider of Senior Home Care in the La Jolla, Del Mar, San Diego, Rancho Santa Fe, Newport Beach, Laguna Beach, Huntington Beach, Irvine, Tustin, and Manhattan Beach areas.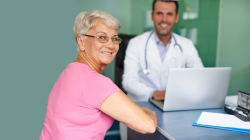 Latest posts by Canaan Home Care Staff
(see all)