One of the most common medication errors among older adults is that they forget a dose and aren't sure what to do next. About 50% of the older adults in one study repeatedly missed a dose. Having 24-hour home care services available to assist with making sure this doesn't occur would be helpful.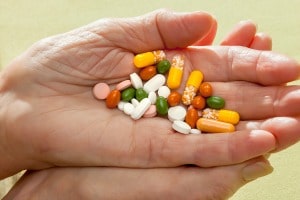 Another problem is forgetting what the doctor said about taking those pills. About 43% report not knowing what their doctors said to do if they missed a dose or how or when they were supposed to take their pills.
The third most common problem impacted about a quarter of the older adults in the study. They took more than one medication and often took the wrong medication. Suppose your dad is supposed to take his heart medications in the morning and antidepressants in the evening. He grabs the wrong bottle with dinner and takes another pill from his heart medication bottle.
Your dad needs to embrace medication management. Here are tips that you and 24-hour home care providers can use to help him get started.
Invest in a Pill Organizer
There are pill organizers you'll find in stores that are simply plastic containers that cover a week's worth or month's worth of pills. Skip those and look for the devices that add audible and visual alarms.
The way these pill organizers work is that you load the drawer with the pills. They often have drawers for the morning, afternoon, and evening pills. You can go through the options and decide what works best for his needs.
When it's time for a pill, the timer trips the alarm and flashing lights to remind your dad it's time. When he hears it beeping or sees the flashing light, he has to pick it up and open the pill drawer to stop the flashing or noise.
Set Alarms
If your dad has a cellphone, set alarms to go off when he needs to take his pills. You can do the same with a smart device like a Home or Alexa speaker or display.
When the alarm goes off, he needs to take them and stop the alarm. This may be enough to help him remember when it's time to take them. But, he will need to be able to stop alarms. If he's not tech-savvy, alarms may not appeal to him.
Laminate a Simplified Instruction Sheet
Your dad may not be able to read the instructions on the bottle due to the smaller print. Help him out by printing a larger version onto a sheet of paper. Laminate that to prevent stains or damage and use magnetic strips to secure it to his refrigerator.
Hire 24-Hour Home Care Medication Reminder Services
If your dad keeps forgetting to take his medications, there's an easy way to ensure he never misses a dose. Hire 24-hour home care aides for medication reminders.
Your dad's caregivers remind him to take his medication and keep watching him to ensure he does. If he needs medication refills, his caregivers help arrange them. Talk to our 24-hour home care specialist to learn more.
Sources:  https://www.ncbi.nlm.nih.gov/pmc/articles/PMC5858379/
Canaan Home Care – A Premier Provider of Senior Home Care in the La Jolla, Del Mar, San Diego, Rancho Santa Fe, Newport Beach, Laguna Beach, Huntington Beach, Irvine, Tustin, and Manhattan Beach areas.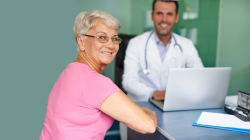 Latest posts by Canaan Home Care Staff
(see all)