Knee problems are common in the elderly. The knees are responsible for keeping a person active and they bear a lot of weight through the years. They also contain a lot of parts, from the ligaments and cartilage to the bones and muscles. It takes a lot for all of these components to stay healthy and to work together without pain or stiffness. They can become damaged due to wear and tear of being used for decades helping your parent get from here to there. Hire home care assistance providers to take over some of the chores to make life less taxing on your senior.
But knee surgery doesn't have to be in everyone's future to keep mobile. There are things your parent can work on today to keep his knees in tip-top shape and able to carry him throughout all of his years.
Maintain a healthy weight with support from home care assistance aides
Excess weight is hard on the knees. Every time your loved one stands and walks about, it puts pressure on his joints, especially his knees. If he's overweight or obese, he might be more likely to damage the cartilage between his joints, causing joint pain that'll make walking and bending difficult.
Working with his physician, develop a healthy plan to lose weight and keep it off. Having a supportive team, such as yourself and his home care assistance providers, can be one of the best steps to losing weight. He will need the support of all of you to break a lifetime of bad habits.
Exercise and build up those muscles
Moderate exercise is an excellent way to help your loved one protect his knee joints. He can reduce the stress on his joints by building up the muscles around his knees. Doing exercises such as walking and water aerobics builds the outer, middle, and inner thigh muscles and calf muscles which support the knees. If the weather makes a walk outside difficult, look into local senior centers and gyms where your parent can walk a track or swim in their pool. A home care assistance professional can provide rides to and from locations, making sure your loved one gets there safely.
Eat a diet that's rich in anti-inflammatories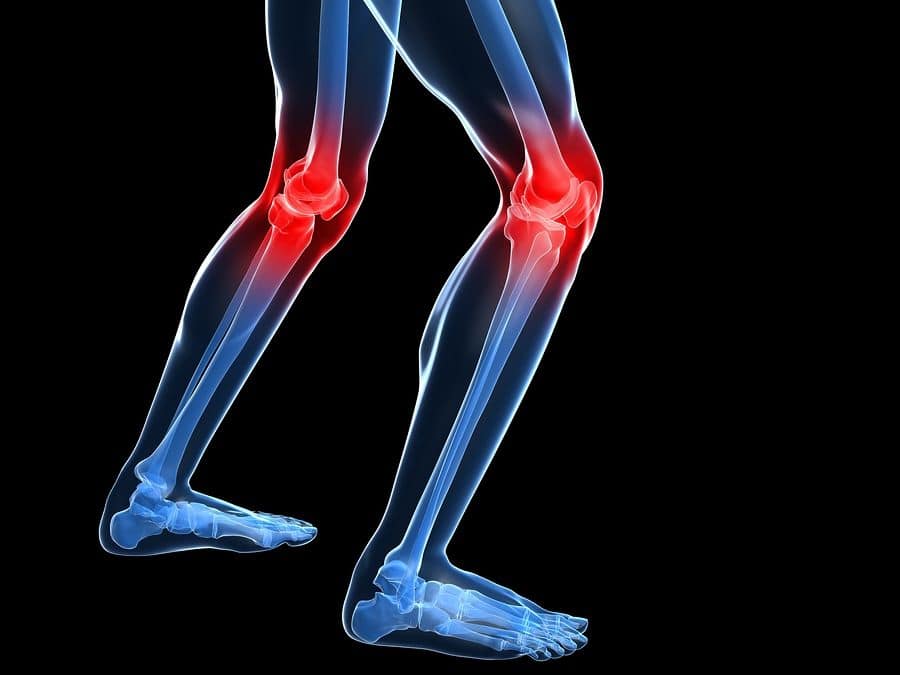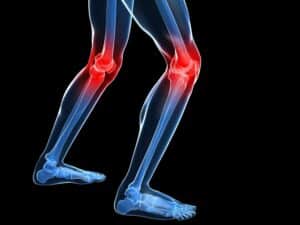 Inflammation damages the joints, and diet plays a significant role in the amount of inflammation present in the body. Processed foods, often made with white flour and sugar, are a major cause of inflammation. A diet high in meat, dairy, and eggs can also contribute to inflammation.
A plant-based diet featuring plenty of fruits and vegetables, beans, whole grains, some fish, and eight glasses of water a day will help reduce inflammation. Foods like garlic, onions, and shallots are especially helpful in reducing inflammation. On the next supermarket visit, have his home care assistance provider help your loved one pick out better foods for his joint health.
Wear proper shoes (and go barefoot sometimes)
One often overlooked issue is shoe size. People don't think feet change size over the years, but they do. Make sure your loved one's shoes are still all fitting him properly without pinching or cramping his feet. And going barefoot around the house can help reduce knee stress so keep those shoes at the door!
Just a few simple changes can help keep your loved one's knees healthy for years to come.
Canaan Home Care – A Premier Provider of Senior Home Care in the La Jolla, Del Mar, San Diego, Rancho Santa Fe, Newport Beach, Laguna Beach, Huntington Beach, Irvine, Tustin, and Manhattan Beach areas.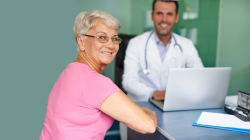 Latest posts by Canaan Home Care Staff
(see all)