December 6-12, 2022, is National Influenza Vaccination Week, or National Flu Shot Week. As a caregiver of an elderly loved one, you probably already had yourself, your loved one, and maybe even your entire family receive the flu shot. It's also likely that other care providers, such as doctors, nurses, and in-home care workers have received their flu shot as well, so why is it Flu Shot Week during December? You may think that flu season is either over or practically over.
While the Centers for Disease Control always recommends getting vaccinated by the end of October so that you and your family are better protected against the flu when those flu cases first start occurring in October, if you missed it, getting vaccinated into December and beyond can be beneficial during most flu seasons. With COVID-19 variants out in the public now as well, having a flu shot will help ensure your loved one doesn't have to battle both the flu and COVID.
Anyone can get sick from the flu, but in the elderly, it can cause more complications and health issues.
Your loved one (and yourself) are more likely to get seriously ill from the flu if you have any of these risk factors:
Are 65 years old or older;
Have chronic medical conditions such as diabetes, asthma, or kidney disease;
Have had a stroke or have heart disease; and/or
Live in a nursing home or long-term care facility (including if your loved one is currently in a rehabilitation clinic for after-care of a surgery or procedure).
Because the body's immune system weakens as a person gets older, it makes it especially important to get the flu vaccination. An older individual is more likely to develop complications from the flu because his body may pick up a secondary infection, such as pneumonia, while it's battling influenza. Having other health conditions can also compound the damage that the flu can do to his body. A bonus of receiving the flu vaccination is that for individuals with heart disease, it's been shown to lower rates of some cardiac events, such as heart attacks.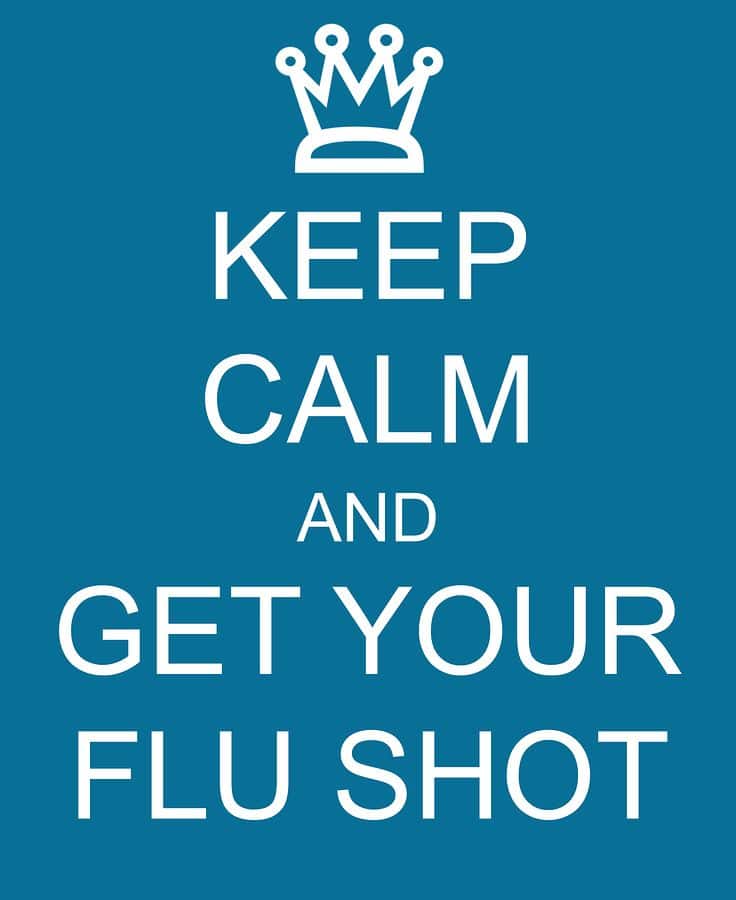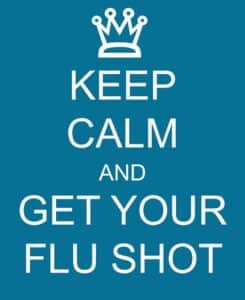 Fortunately, the influenza vaccination can help combat the risk of getting the flu or at least, reduce the number of side effects of getting the flu which can make your loved one miserable for days or weeks. Your in-home care provider can bring your loved one to the local pharmacy or clinic to get his flu vaccination. Most flu vaccinations are at no cost to the individual and can be completed in less than 30 minutes depending on how many people are at the location to receive their vaccination.
To keep your loved one healthy, it is recommended that even those not in the high-risk group, get vaccinated to help protect your loved one from being exposed to the flu and risking complications. If you or your loved one haven't received your flu vaccinations yet, go ahead and get them done this week to celebrate National Influenza Vaccination Week. It's not too late.
Source:   https://pubmed.ncbi.nlm.nih.gov/?term=Association+Between+Influenza+Vaccination+and+Cardiovascular+Outcomes+in+High-Risk+Patients:
Canaan Home Care – A Premier Provider of Senior Home Care in the La Jolla, Del Mar, San Diego, Rancho Santa Fe, Newport Beach, Laguna Beach, Huntington Beach, Irvine, Tustin, and Manhattan Beach areas.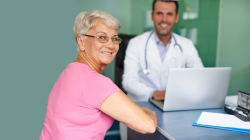 Latest posts by Canaan Home Care Staff
(see all)