Loneliness is something that seniors often struggle with. When seniors lose a partner, or when their adult children move away it can be difficult for seniors to make friends. Seniors who are aging in place may end up spending so much time alone at home that they become isolated. Studies show that loneliness and isolation can increase the risk that seniors will develop serious physical and mental health conditions. Companion care at home services for seniors is a great way for seniors to socialize.
Often seniors struggle socially because they just don't know how to make friends at this point in their lives. With companion care at home, seniors get regular visits from a companion who can share meals, go to the movies, go shopping, or just hang out and talk.
There are also lots of opportunities for seniors to go out and socialize in the fall. Seniors can try these activities to make friends and socialize more this fall:
Outdoor Gatherings
Fall's moderate temperatures and scenic beauty make it an ideal time for seniors to gather outdoors. Organizing picnics, park meetups, or nature walks allows seniors to connect with friends, family, or fellow community members while enjoying the stunning fall foliage. The local senior center should have a list of fall activities like hayrides or leaf viewing drives as well.
Harvest Festivals And Farmers Markets
Many communities host harvest festivals and farmers' markets during the fall months. These events often feature music, crafts, and local food vendors, providing a perfect backdrop for seniors to mingle with others and celebrate the season's bounty.
Indoor Exercise Classes
When the weather starts to get chilly seniors can join indoor exercise classes at the gym or the senior center to stay active and meet people. Participating in group exercise classes like gentle yoga, tai chi, or walking groups not only promotes physical health but also provides a social setting for seniors to connect and share experiences.
Cooking and Baking Workshops And Events
Fall is synonymous with comfort foods and delightful baked treats. Seniors can enroll in cooking or baking classes to learn new recipes, exchange culinary tips, and enjoy the camaraderie of creating delicious dishes together.
Join A Book Club
For those who enjoy literature, joining a book club can be a great way to engage in intellectual discussions and connect with fellow book enthusiasts. Fall evenings provide a cozy atmosphere for lively conversations about the chosen readings. Check with the local library to see what book clubs are meeting in the fall.
Learn New Crafts
Fall is a season of creativity, and seniors can participate in craft workshops to learn new skills like knitting, painting, or pottery. These classes foster a sense of accomplishment and offer a space to bond over shared interests.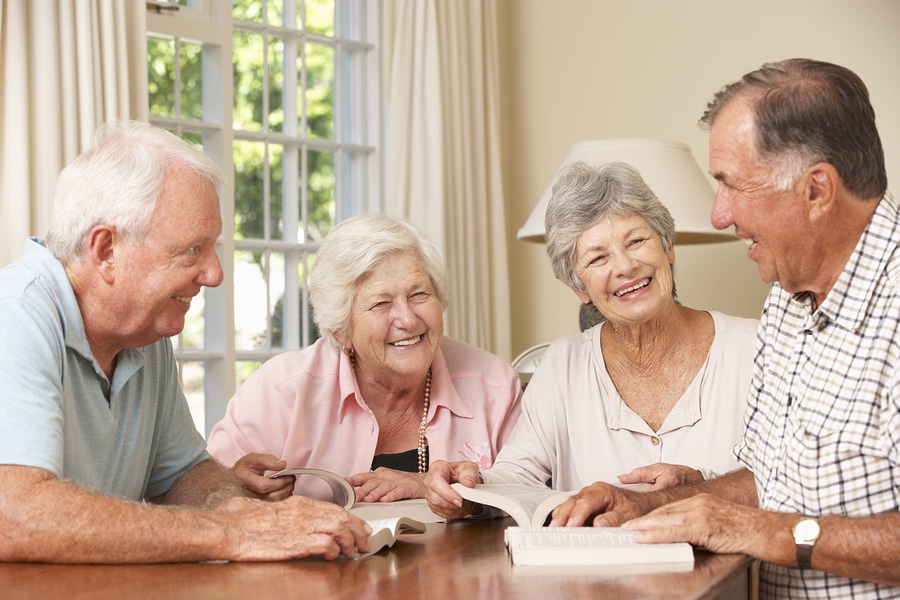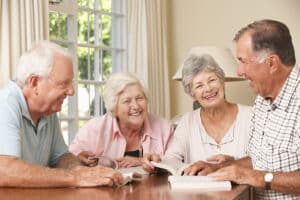 Seasonal Workshops
Many community centers or senior centers offer workshops focused on fall-related activities such as wreath-making, pumpkin carving, or seasonal decorations. Seniors can attend these workshops to learn new crafts and interact with others.
Attend Theater or Concerts
Fall often brings a plethora of cultural events, including theater performances and outdoor concerts. Seniors can enjoy a night out on the town, appreciate the arts, and engage in conversations with fellow attendees.
Sources:  https://www.cdc.gov/aging/publications/features/lonely-older-adults.html
https://ncoa.org/article/navigating-social-isolation-and-loneliness-as-an-older-adult
Canaan Home Care – A Premier Provider of Senior Home Care in the La Jolla, Del Mar, San Diego, Rancho Santa Fe, Newport Beach, Laguna Beach, Huntington Beach, Irvine, Tustin, and Manhattan Beach areas.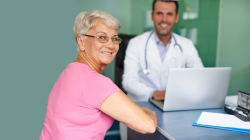 Latest posts by Canaan Home Care Staff
(see all)