Senior Care: As you explore the things your parents need to live independently, housework comes up.
They have a challenging time lifting a vacuum from one floor to the other. Laundry is tough, especially when there's a flight of stairs to manage while carrying a laundry basket. If they had help with those chores, they'd find it easy to remain in their home as they age. You and your brother don't have enough time to help out as much as needed. What are your options? Have you looked into light housekeeping services from a senior care agency?
What Does Light Housekeeping Cover?
Light housekeeping is the routine cleaning chores that aren't overly strenuous. It includes taking out trash and recyclables, wiping down surfaces like counters and sinks, and vacuuming carpets. Light housekeeping includes dusting surfaces that are easily reached, sweeping and mopping floors, and washing and drying dishes.
When sheets need changing, light housekeeping includes stripping the bed, getting new sheets, and making the bed. It includes changing and laundering bathroom towels and dish towels.
Some tasks fall under deep cleaning, and those are things most senior home care aides cannot do. It includes washing windows, steam cleaning carpets, and climbing up a ladder to clean ceiling fan blades. It also includes chores like scrubbing a dirty stove or cleaning the outdoor grill. If deep cleaning is needed, you'll likely need to make arrangements with professional cleaners.
Senior Care: How Do You Arrange Services?
Knowing what housekeeping services are essential to your parents is the first step. Create a list of the things they need help doing. If any of them qualify as deep cleaning, you'll need to find someone else to help with those. A senior home care aide offers the helping hand your mom and dad need for the light housekeeping tasks.
Figure out how often they need help doing these chores. Dishes are a daily task, but laundry may only need to be done once a week. This helps you decide how often home care is necessary.
Sit down and discuss your parents' budget. You need to make sure they can afford the care services they want. To make it work, it's easy to pair senior home care with family care and ensure your parents always have the help they need. Talk to others in the family to see who is available to lend a hand.
Once you know the care that's needed, make a call. Arrange light housekeeping services through a senior home care agency. Caregivers come to your parent's homes to help clean and organize their living areas. Talk to a senior home care specialist to find out pricing and scheduling.
If you or an aging loved one are considering hiring Senior Care in Laguna Woods, CA, please contact the caring staff at Canaan Home Care today!
1-844-CANAAN-1 (1-844-226-2261)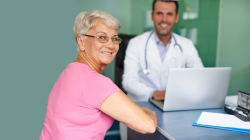 Latest posts by Canaan Home Care Staff
(see all)