Elder Care: You want your parents to be safe and have an enriching social life.
Your brother wants your parents never to have to struggle with housekeeping and transportation. Your parents want to live in the home they love. Downsizing is not an option. Have you looked into using elder care services to make everyone happy?
Your Undivided Attention
You want to always be there for your mom and dad, but you have other obligations. You have to get work done to ensure you're making money needed for your household expenses. With teens at home, you also need to be available for them.
You struggle to balance your career with your teens' schedules. Plus, you have your parents' care needs that need to be prioritized. Your attention is pulled three ways, and you worry about overlooking something.
If your mom's and dad's care needs are essential to a health condition, you can't afford to lose sight of them. You have to focus on your parents, which is problematic. That's one of the most significant benefits to elder care services.
Personalized Care Services
Your parents' elder care plans are easily personalized. And, it's easy to change it as their needs change. You might not be able to add another thing to your list without having to reschedule your week completely. An elder care aide can add and drop services as needed.
Suppose your dad sees his doctor and learns he has high blood pressure. He now has to carefully watch his diet and take medications each day. You can't be in his home at the time he needs to take his pills. It requires you to revamp your entire day. A caregiver won't have that problem.
The Lack of a Family Connection
A connection with your family is essential. But, when you're caring for an aging parent, it's hard to watch the changes. As a result, you may push your parents to take on tasks they simply are not capable of doing.
Your mom has difficulty walking up and down the stairs, but you aren't ready to see her get older. You push her to do it anyway, and she wants to make you happy. Your mom falls and injures herself. Now, she's hurt, and you feel horrible.
A professional caregiver has no preconceived expectations. If your mom is struggling, the caregiver doesn't remember her in the past and urge her to do things she cannot do. That can make it easier to step back and let an expert's knowledge guide the care plan.
Call an elder care specialist when you're ready to support your parents with the very best possible care. You'll have time to do things you have to get done, but you're not leaving your parents alone all day.
Call now to learn more.
If you or an aging loved one are considering hiring

Elder Care in Huntington Beach, CA

, please contact the caring staff at Canaan Home Care today!
1-844-CANAAN-1 (1-844-226-2261)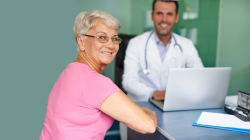 Latest posts by Canaan Home Care Staff
(see all)