As your mom's grandchildren and great-grandchildren return to school, you need to consider the risk of passing on some common viruses to your mom. The last thing she needs is to be sick. It's time to focus on flu, cold, and COVID prevention. In-home care services are there to provide the support your mom needs to maintain her independence.
Update Immunizations
Is your mom caught up with all of the immunizations she should have? A yearly flu shot is important, but she also needs to ask her doctor about a COVID booster. After the age of 50, shingles vaccinations are important, and some adults should also get the hepatitis B series if they haven't had it.
When she asks her doctor if she's missing any immunizations, ask for recommendations on cold and flu medications that are safe for your mom. Keep those stocked up.
In-Home Care Oversees Nutritious Foods are in Stock
Keep your mom's home stocked with foods that help her immune system stay strong. Fresh fruit and vegetables, seafood, nuts, seeds, and whole grains are important. Frozen berries are an easy way to boost antioxidant intake. Add a handful of berries to your mom's yogurt, oatmeal, or smoothie.
Make sure mom has plenty to drink. Milk, juice, and water need to be available. If your mom has well water that she doesn't like the taste of, invest in a filter pitcher or under-the-sink filtration.
Wear Masks
If your mom has to go out to the stores or her doctor's office, she should wear a mask. Many offices stopped requiring masks, so it will be up to your mom to protect herself. Keep masks on hand in the car so that she has one with her at all times.
Shopping is another time to make sure she has a mask. Hand sanitizer is also important after she's touched a keypad or door handle. If she can get to a sink to wash her hands, that's even better.
Be Aware of Others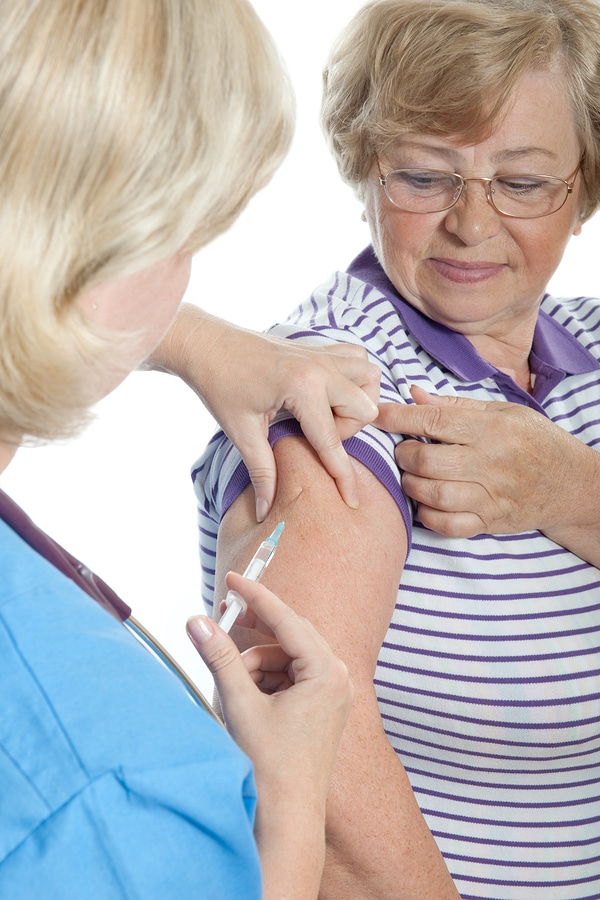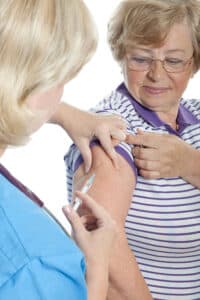 When your kids are at school, make sure they know to pay attention to others. If they have a friend who is coughing a lot, they may want to keep their distance for now. While it is best if everyone stays home when they're sick, some people go anyway or don't realize they have more than a mild cold.
If you or someone in your family doesn't feel well, stay home and avoid visiting or helping your mom for now. Others should help her to ensure you avoid spreading it to her.
The Benefits of In-Home Care Services
With caregivers to help her cook nutritious, home-cooked meals, she'll eat the right nutrients to keep her immunities up. She'll also have in-home care aides to take her shopping for groceries and supplies and help her keep her home clean and sanitized.
Canaan Home Care – A Premier Provider of Senior Home Care in the La Jolla, Del Mar, San Diego, Rancho Santa Fe, Newport Beach, Laguna Beach, Huntington Beach, Irvine, Tustin, and Manhattan Beach areas.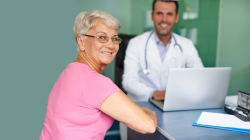 Latest posts by Canaan Home Care Staff
(see all)