Homecare: So often aging adults and family caregivers worry about whether or not having some extra help is really the right choice.
It's worth talking to your seniors about exactly what homecare can do for them.
They've Got Someone Paying Attention to Safety
Safety is one of the most important aspects of helping your elderly family member to age in place. If your senior isn't able to keep up with the various factors that affect their ability to be as safe as possible, then that's a potential problem just waiting to happen. With elder care providers on hand, your senior has someone paying close attention to everything that affects safety.
Your Senior Maintains Her Independence
Your elderly family member's main objection to having 24-hour home care assistance may well be their fear that they're going to lose some of their independence. That's not how having help works, though. Caregivers are there to help them with what they need, help with managing, not to take anything away from them.
There's a Companion There with Them
Loneliness comes in a close second behind safety concerns for aging adults. It can be a lot more difficult for your elderly family member to be as social as they may want to be. Having someone there with them to offer companionship is a key way to help your elderly family member to avoid isolating themselves, which can lead to other problems like depression.
Mobility Issues Are Less of a Concern
There are a couple of factors at play when it comes to mobility concerns. The first is your senior's ability to walk as well as possible. Having help around the house to ensure that they are able to move around safely is crucial. The other consideration is whether your elderly family member is still able to drive. Losing the ability to drive can have a tremendous impact on your senior, so having 24-hour home care providers available to make sure they are still mobile can help them to adjust to that new normal.
Homecare: You All Feel a Little More Comfortable
Peace of mind really can't be downplayed, either. Your senior may not ever tell you that they worry about whether aging in place is really the right way to go, but having someone there with them can make a huge difference. You and other family members won't spend most of your time worrying about whether your senior is okay.
Whatever your senior's goals are, they're easier to meet when she's got help such as homecare supporting them along the way.
If you or an aging loved one are considering

Homecare in Dana Point, CA

, please contact the caring staff at

Canaan Home Care

today!
1-844-CANAAN-1 (1-844-226-2261)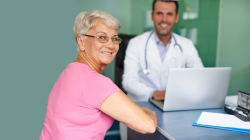 Latest posts by Canaan Home Care Staff
(see all)