Every six minutes, someone in the U.S. is diagnosed with Parkinson's Disease. Parkinson's Awareness Month is designed for people to take six minutes to better understand this disease. Your dad has just been diagnosed. It's a good time to look at the benefits he'll gain with home care assistance services.
Home Care Assistance for Showering and Skin Care
Simple things like shampooing your hair or washing your body can seem impossible to someone with Parkinson's. Balancing on a slippery shower floor is hard when you're also focusing on getting soap or body wash and washing the areas of the body.
When the shower is over, stepping back out is also hard as the ability to balance isn't the same. Having someone to help with this and also help dry all areas of the body is important to someone with Parkinson's disease.
Aging skin is often thinner and drier due to lower levels of collagen production. Fat stores also decrease. It's important to keep skin moisturized.
After his shower, your dad should have someone available to apply moisturizer to his legs, arms, hands, and feet. He might also need a moisturizer on his face and neck. Some of these areas will be hard for him to reach.
Dressing Assistance
Once your dad is dried off and has moisturizer on his skin, he needs to get dressed. Someone needs to help him zip zippers, button buttons, and tie laces. When possible, purchase shoes and apparel that are easy for him to take on and off on his own. Slip-on shoes, elastic waistbands, and shirts with wider necks all help.
Nail Care
As tremors are a common symptom of Parkinson's disease, your dad isn't going to be able to trim his nails. His fingernails and toenails need to be trimmed regularly and filed to avoid having rough edges.
Make sure someone is available to trim your dad's nails. Regular appointments with a podiatrist are also recommended to check for early signs of problems like in-grown nails.
Shaving and Oral Care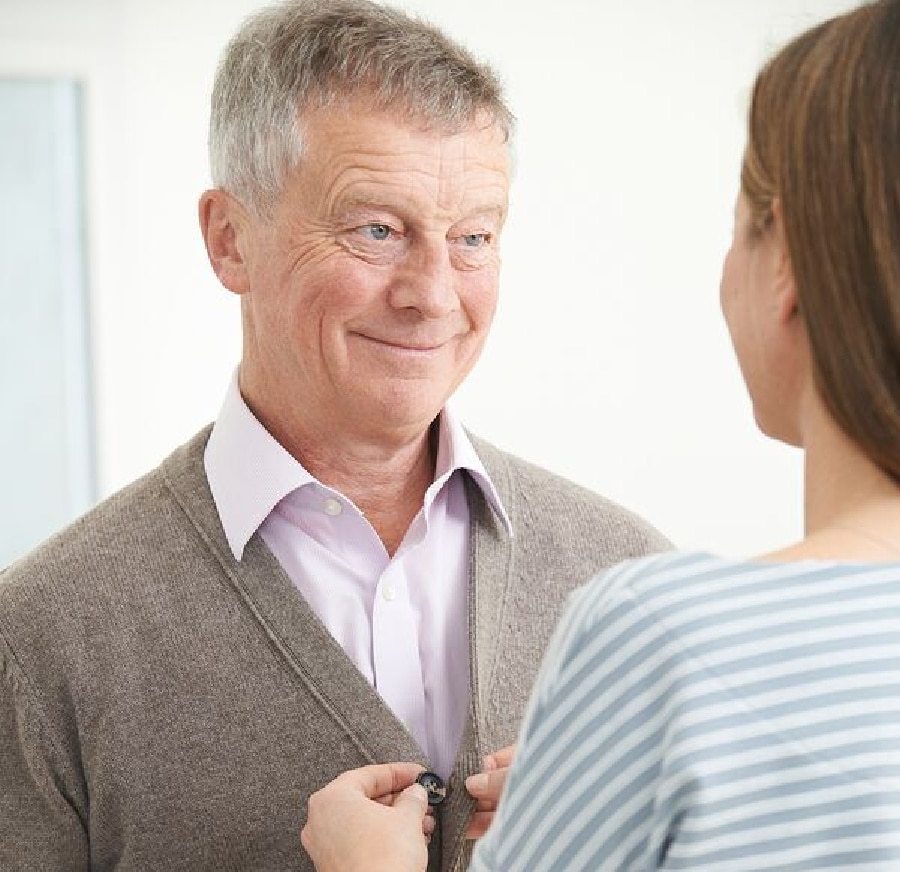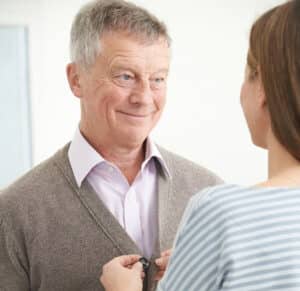 The tremors that your dad experiences make it difficult for him to shave his face. He shouldn't try as he'll get nicks and cuts. Have a family caregiver or personal care aide available to shave his face and trim his mustache or beard as needed.
The final aspect of personal care that your dad needs is help with brushing and flossing his teeth. He's not going to be able to hold or correctly position dental floss. Holding a toothbrush may not be too challenging, but brushing each tooth surface correctly can be impossible.
Arrange home care assistance sooner rather than later. Give your dad time to adjust to having a caregiver in his home and helping him out. He's likely to be frustrated by his changing abilities, but a trained home care assistance aide can help ease much of the frustration he has with hygiene and grooming.
Sources: https://www.parkinson.org/parkinsons-awareness-month
Canaan Home Care – A Premier Provider of Senior Home Care in the La Jolla, Del Mar, San Diego, Rancho Santa Fe, Newport Beach, Laguna Beach, Huntington Beach, Irvine, Tustin, and Manhattan Beach areas.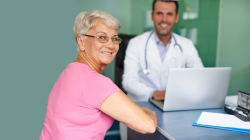 Latest posts by Canaan Home Care Staff
(see all)