One simple way your elderly loved one can improve her overall health is by practicing daily stretching. Stretching helps improve overall health and can prevent some chronic diseases in the elderly. When combined with daily exercise, a balanced diet, and an active social calendar, most seniors will feel better and do better in all aspects of their lives. Having a home care assistance provider who will encourage and guide him in his stretching exercises can be a great way to give him the incentive he needs.
But you might have a senior who doesn't see the value of stretching each day. A home care assistance provider can also be a great accountability partner, gently reminding him when they visit to do his daily stretches.
If having someone like a home care assistance provider helps with incentive, there are also wonderful health benefits that directly relate to stretching that you can share with your loved one to get him motivated.
Here are just a few!
Stretching decreases pain. Routine daily stretches geared at areas that are often stiff and painful can help reduce the pain in those areas. If your loved one has lower back pain, shoulder pain, or knee pain, he might find stretching will help bring relief throughout the day.
Stretching helps walking. Doing a simple few stretches before a walk can help your loved one walk longer and reduce the risk of injury. Stretching can improve the tilt of the pelvis and help him have a greater range of motion in the hips and pelvis, making it easier to adjust when the ground changes below him.
Stretching reduces stiffening arteries. Arteries work best when they are flexible but often with age, they begin to stiffen up. This stiffening can lead to cardiovascular disease but regular stretches to the trunk can help.
Stretching reduces the risk of falling. Because regular stretching increases a person's balance and posture, it can help reduce the risk of an accidental fall. Just 10 weeks of consistent stretches of the lower extremities can greatly increase balance.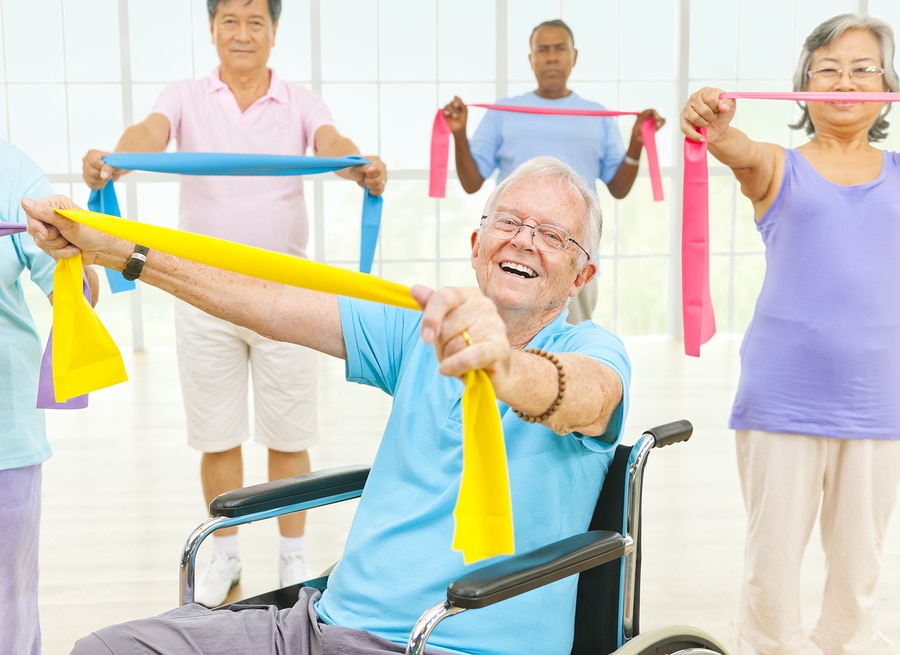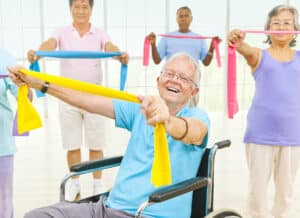 Stretching can help with daily tasks. Being stiff can make a lot of everyday activities tough. Your loved one might struggle to tie his shoes because he can't reach them. He might find if he sits somewhere without arm support, he can't get back up easily. And forget about if something gets dropped on the ground. He might find himself just leaving it there instead of trying to bend over and pick it up. These are all little annoyances of not being flexible enough to move the body the way it should, but with stretching, your loved one might find he can do these things again.
Stretching relaxes muscles. A good stretch is a wonderful thing. It can release knots and help sore muscles to relax.
As with any new activity, if your loved one wants to start a new stretching routine, he should seek the advice of his physician first to find out which stretches are best for him. Then having someone like a home care assistance provider assist him in doing them correctly will make sure he receives all of the benefits from a daily stretch routine.
Canaan Home Care – A Premier Provider of Senior Home Care in the La Jolla, Del Mar, San Diego, Rancho Santa Fe, Newport Beach, Laguna Beach, Huntington Beach, Irvine, Tustin, and Manhattan Beach areas.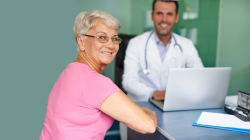 Latest posts by Canaan Home Care Staff
(see all)