If you have a senior parent who is aging in place and you're concerned about their ability to live alone safely and do the things that need to be done to make sure their home is clean and safe in-home care services are a great option. With in-home care, your senior parent will have a regular caregiver who comes to the house to help them with light housekeeping, cooking meals, running errands, and other tasks.
If you live far away from your senior parent, or if your job and family responsibilities make it difficult for you to regularly take care of your senior parent in-home care is a great option.
Some of the things that you should know about in-home care for seniors are:
Types of In-Home Care: There are various types of in-home care services, ranging from companionship and homemaking to personal care and skilled medical care. Understanding the different levels of care available helps family members choose the most suitable option for their parent's needs.
Each Senior's Needs Are Individually Considered: Your senior parent will receive an assessment of their capability and needs at regular intervals to make sure that they are getting the care and support appropriate to their needs. You can be sure that your senior parent's care will change as their health and needs change.
In-Home Care Agencies Are Not All The Same: Family members should research and select a reputable home care agency. Look for agencies with experienced and well-trained caregivers, proper certifications, and positive client reviews. Consider the agency's ability to provide the specific type of care required.
Each Senior Received A Customized Care Plan: In-home care agencies work with family members and healthcare professionals to develop customized care plans. These plans outline the specific services, schedule, and caregiver responsibilities. Family members should actively participate in creating these plans to ensure they align with the senior's needs and preferences.
Monitoring and Supervision Is Welcomed: Family members should be involved in monitoring and supervising the care provided. Regular check-ins and communication with the caregiver and agency help ensure that the senior is receiving the appropriate level of care and that any concerns are addressed promptly.
Caregivers Are Carefully Selected: Family members often have a say in selecting the caregiver who will provide in-home care for their senior parent. This choice allows them to find a caregiver who is not only qualified but also compatible with the senior's personality and needs.
Communication and Collaboration Are Key For Success: Effective communication between family members, the senior, and the caregiver is key to a successful in-home care arrangement. Encourage open lines of communication and collaboration to address any concerns or adjustments that may be necessary.
Emergency Plans: Family members should establish emergency plans and procedures with the in-home care agency. Knowing how to handle emergencies, such as accidents, medical issues, or caregiver unavailability, is crucial to ensure the senior's safety and well-being.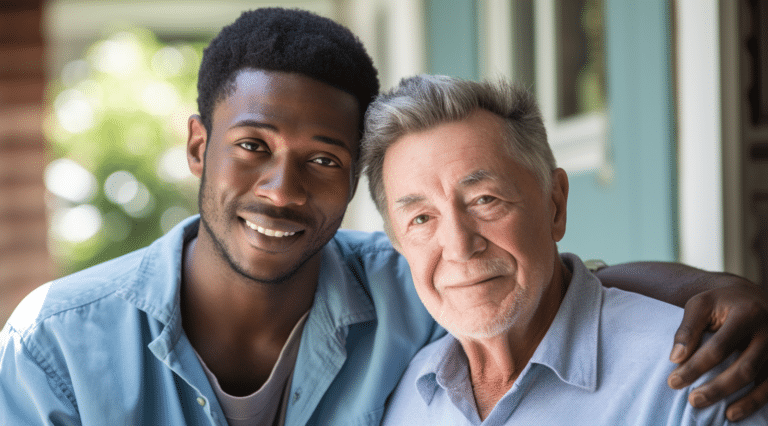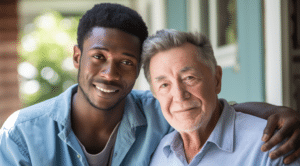 Caregivers Respect Your Senior Parent's Independence: While the senior may require in-home care, it's important to respect their independence and preferences. Caregivers are there to support, not take over and should encourage the senior's involvement in decision-making and daily activities.
Training and Education: Family members can benefit from education on the specific medical conditions, medications, and any other special needs of their senior parent. Understanding the senior's health challenges and care requirements enables family members to provide more effective support.
Better Quality of Life Is Always The Goal Of Home Care: The primary goal of in-home care is to enhance the senior's quality of life. Family members should regularly evaluate the senior's well-being, happiness, and overall satisfaction with the care provided, making necessary adjustments as needed.
Canaan Home Care – A Premier Provider of Senior Home Care in the La Jolla, Del Mar, San Diego, Rancho Santa Fe, Newport Beach, Laguna Beach, Huntington Beach, Irvine, Tustin, and Manhattan Beach areas.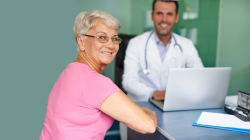 Latest posts by Canaan Home Care Staff
(see all)