Your mom is getting older and insists that she's fine at home alone. Make sure of it. Ask your mom these eight questions to better understand how much stress she's experiencing trying to get through a weekly routine and whether is it time to consider home care assistance services.
Has She Seen Her Doctor Lately?
Start by asking your mom if she's been to her doctor. Has she had all of the tests she needs like a colonoscopy, cholesterol check, mammogram, and bone density screening? If she hasn't seen her doctor recently, she needs to get caught up with those appointments.
If she has health issues, does she know when and how to take any prescriptions? Is she supposed to exercise more or eat less of any specific food? Is her water intake restricted or has she been told she doesn't drink enough?
What Does She Usually Have for Breakfast, Lunch, Dinner, and Snacks?
What are your mom's usual meals? Does she skip meals because she hates cooking? Or, does she rely on heat-and-eat foods? Canned soups, while satisfying, may have added sugar and way too much sodium.
How Many Naps Does She Take?
Is your mom a napper? If she's taking an hour's nap after lunch and another nap before dinner, how well does she sleep all night? If she's waking up repeatedly because she got too much sleep during the day, she'd benefit from being more active during the day.
Is She Visiting Her Friends Regularly?
How social is your mom? It's very common after retirement to miss day-to-day interactions with people. Long-time friends are likely to head to new areas to be closer to children or grandchildren. This leaves your mom with a much smaller social circle.
For the friends who are still in the area, how much is she able to see them? If she's missing out on social interactions, she may feel lonely or isolated. That can impact her mental and physical health, so it's important to have someone stop by to visit regularly.
How Does She Pay Her Bills?
Is your mom able to pay her bills without help? If she still prefers to write a check and put it in the mail, she needs someone to help her pay bills online. She may need help reading over bills to make sure the amount owed is correct. A home care assistant aide can help with that.
When Did She Last Run Errands?
How often does your mom run errands? Does she drive still or is she relying on you to help her out after work, during your lunch break, or on weekends? Are there errands she doesn't take care of because she's embarrassed to ask you for help?
What Does her Daily Routine Entail?
Go over your mom's daily routine. Have her walk you through what time she gets up, if she eats before or after her shower, what she does until it's lunch, etc. Does she find it hard to make her bed or change her sheets? Is the vacuum too heavy for her to easily maneuver?
If She Could Have Your Help, What Would She Want You to Do?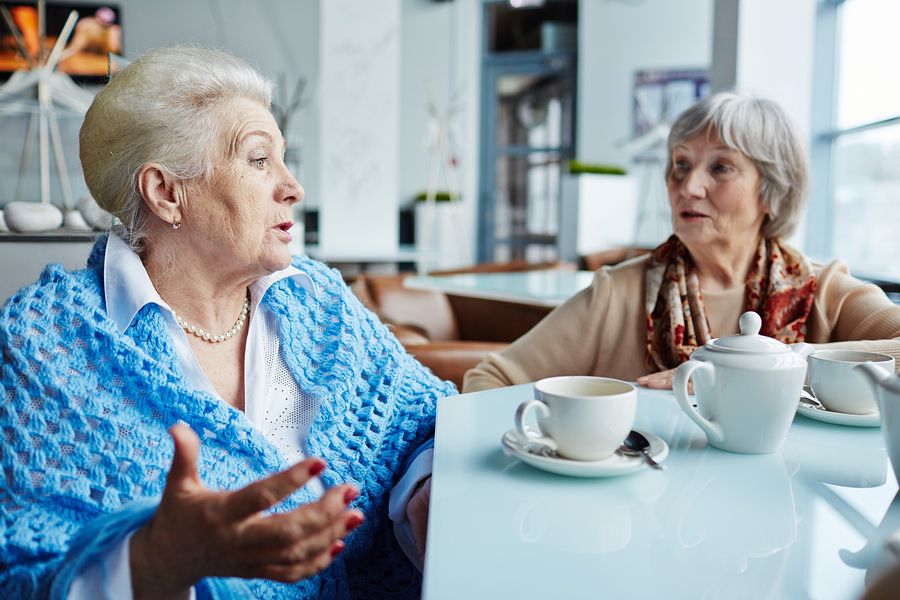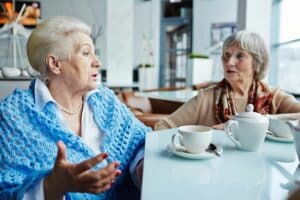 Finally, ask your mom what she would like help completing each day or week. If she hates changing her sheets and towels, ask why. If it's too difficult for her to do her laundry, add that to a list.
Ask your mom what she has a harder time completing. If others were available to help her out, what would she want them to do for her? It's these daily tasks that she could have a caregiver doing each day.
Once you've talked to your mom and gotten the insight you need into the things she can do on her own and where she needs help, talk to a home care assistance specialist about services. She'll have a caregiver there to help her out just enough to ensure she maintains her independence.
Canaan Home Care – A Premier Provider of Senior Home Care in the La Jolla, Del Mar, San Diego, Rancho Santa Fe, Newport Beach, Laguna Beach, Huntington Beach, Irvine, Tustin, and Manhattan Beach areas.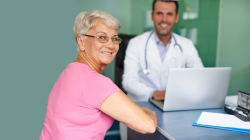 Latest posts by Canaan Home Care Staff
(see all)