Mental health is just as important for seniors as physical health. And seniors who are aging at home need to make sure that they are taking steps to protect their mental health. There are a lot of benefits that seniors get from living in their own homes as they get older. However, the isolation and loneliness that comes from seniors living alone at home can contribute to mental health conditions like anxiety and depression. Companion care at home services is one way that seniors aging in place can help safeguard their mental health.
Hire Companion Care at Home Providers
When seniors have companion care at home they get the regular social interaction they need and they have someone that they can go places and do things with so they can get out of the house and participate in the world.
Some other things that seniors can do to protect their mental health are:
Get Enough Rest
Sleep is critically important for good mental health just like it's essential for good physical health. Seniors that don't get enough sleep can be irritable and are more prone to anxiety and depression along with other mental health challenges. Seniors should be getting at least nine hours of restful sleep at night. If your senior loved one is having trouble falling asleep or staying asleep a medical sleep study can help rule out a physical cause for the sleep issues. There are also things seniors can do to get better sleep like going to bed at the same time each night or getting a new mattress and bedding.
Exercise Daily
Exercise doesn't just improve physical health it improves mental health too. The endorphins that are released in the brain after even a short bout of exercise can really improve a senior's mood and mental health. Walking just 30 minutes each day can be enough exercise to give seniors better mental health. If your senior loved one has depression or anxiety getting them to exercise can be tough, but companion care at home can help. If your senior parent has someone there with them who will encourage them to go for a walk or take them to the gym so they can swim or take an exercise class they are more likely to exercise.
Do Something Fun or Try Making Something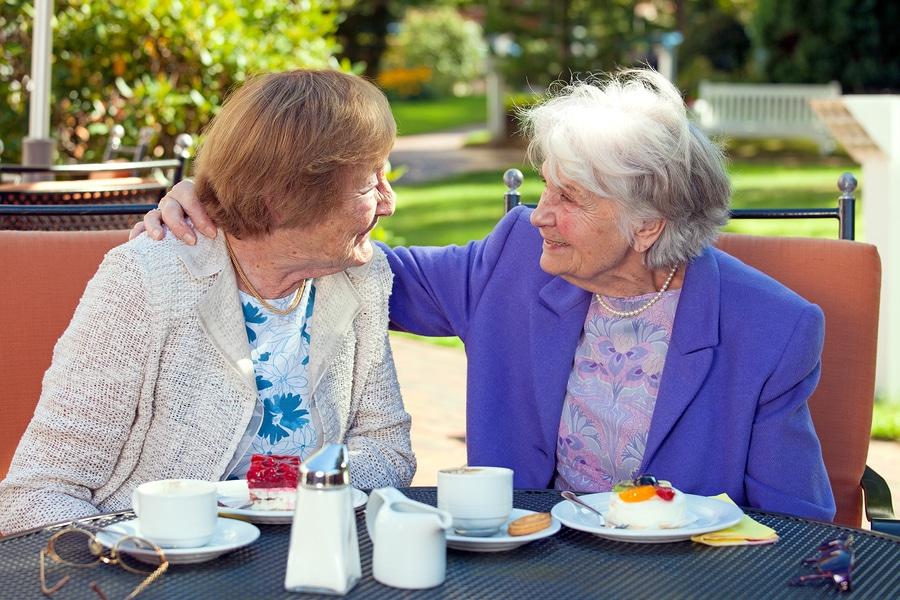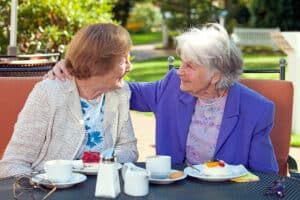 Companions can also take seniors on outings like going to lunch, going to a movie, going shopping, or going to museums and art galleries. Getting out into the world and interacting with people, changing their scenery, and getting to use their minds will really help seniors maintain good mental health.
Studies have shown that creating something physical and working with their hands can help seniors manage depression and anxiety. Physical crafts like sewing, knitting, woodworking, making pottery, or painting are fantastic for seniors. Encourage your senior loved one to try a craft they have never tried before to improve their mental health and give them something to do that they will find challenging and exciting.
Canaan Home Care – A Premier Provider of Senior Home Care in the La Jolla, Del Mar, San Diego, Rancho Santa Fe, Newport Beach, Laguna Beach, Huntington Beach, Irvine, Tustin, and Manhattan Beach areas.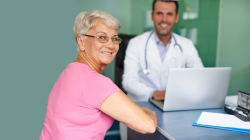 Latest posts by Canaan Home Care Staff
(see all)