As seniors age, the risk of falls increases. This risk is due to several reasons, but one easy fix might be paying attention to the shoes they wear. Wearing the correct shoes can make a big difference in seniors' confidence in moving around their houses and in the community. With 24-hour home care services, in addition to the proper equipment, the risk of falls can be decreased, providing a safer home for seniors.
Common Causes of Balance Issues for Seniors
As seniors age, they are more likely to have balance issues. Loved ones can help reduce your risk of certain balance problems in some cases, but problems often appear suddenly and without apparent cause. Common causes are listed below and should be assessed to minimize the risk of falls. The list below includes some of the most common causes of balance problems.
Medications – loved ones should check with medical professionals to discuss if medications increase fall risk. If the answer is yes, can medications be taken at a time when seniors are at rest?
Inner-ear issues – balance can be thrown off if there are inner-ear issues. Vertigo is a condition that can cause feelings of imbalance, but ear infections might also cause seniors to feel uneasy.
Medical conditions – certain medical conditions may cause seniors to feel unsteady. These include diabetes, low vision, issues with the thyroid, and more.
Coping With Balance Issues
Some seniors with balance disorders might not be able to alleviate their dizziness entirely and will need to develop coping mechanisms. An individualized treatment plan can be created with the aid of medical professionals. 24-hour home care can assist with monitoring and ensuring the care plan is followed.
Persistent balance issues can impact all facets of life, including relationships, productivity, and the capacity to do daily tasks. Seniors with ongoing balance issues may become frustrated and withdraw from activities they once enjoyed due to concerns about falling. These feelings may subside with the support and the necessary precautions in place.
Choosing Shoes to Counteract Balance Issues
Seniors often have trouble keeping their balance, so to help prevent falls and accidents, they must take good care of their feet and wear appropriate footwear. It's crucial to wear the proper walking shoes at all times. But, seniors must make this choice carefully since they require supportive, comfortable, and long-lasting footwear.
Seniors should choose shoes with excellent cushioning support, a strong grip, breathable and moisture-wicking materials, and a large toe box. They might also need supportive shoes with detachable insoles that can be swapped out for orthotics or other in-shoe devices if they have flat feet or collapsed arches. Additionally, consider shoes that slip on and hug the feet, so seniors do not have to worry about tying them.
Hiring 24-Hour Home Care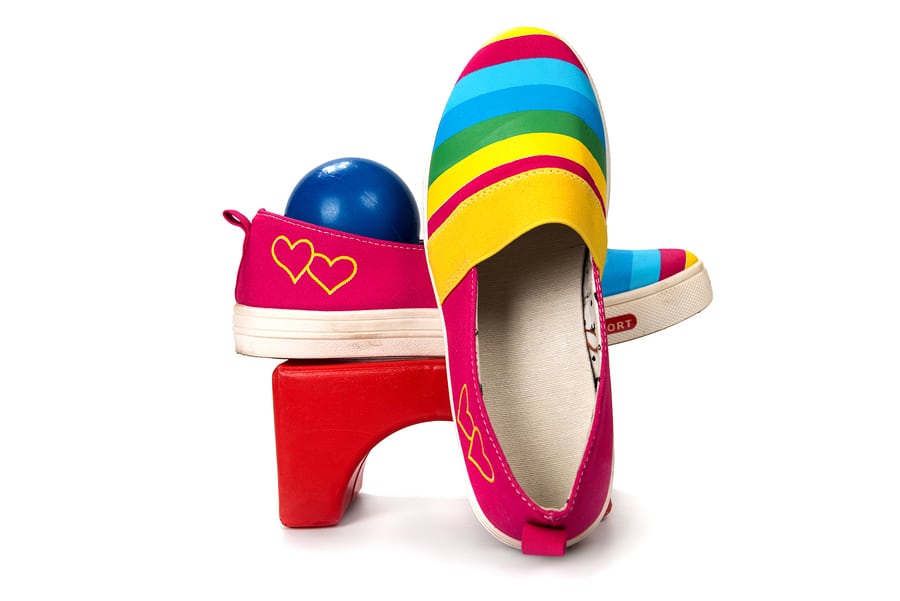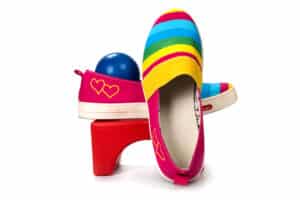 24-hour home care provides loved ones with the peace of mind that seniors are well-cared for and safe. Providing seniors with additional support, like the proper shoes and other safety measures, increases their safety. Home care assistance can also help loved ones prepare the home layout to improve maneuverability and assess for additional resources that may be needed.
Source: https://www.nidcd.nih.gov/health/balance-disorders
https://www.mskcc.org/cancer-care/patient-education/safe-shoes
Canaan Home Care – A Premier Provider of Senior Home Care in the La Jolla, Del Mar, San Diego, Rancho Santa Fe, Newport Beach, Laguna Beach, Huntington Beach, Irvine, Tustin, and Manhattan Beach areas.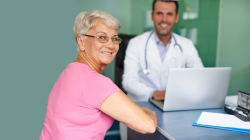 Latest posts by Canaan Home Care Staff
(see all)