In Newport Beach, What is Senior Home Care?
The options offered by senior home care agencies in Newport Beach are unlimited but are often controlled by the family budget.
At-home care for seniors may include:
Home Health Care for Seniors that is Ordered by a Physician:
In-home senior care that is "skilled nursing care", such as wound dressing, IV therapy, health monitoring, pain control, and other nursing duties
In-home physical, occupational or speech therapy
In-home doctors' visits or telemedicine check-ups via video conferencing or phone
Medical social services, such as counseling and identifying community support and other resources
Medication management or reminders
Non-Medical Senior Care at Home That Does NOT Need to Be Ordered By A Physician:
Light housekeeping – cleaning and laundry services
Meal preparation or delivery and diet monitoring
Assistance with eating
Personal services, such as assistance with bathing, dressing or walking
Assistance with shopping and other errands
Companionship and social interaction
Transportation
Frequently Asked Questions from Newport Beach Seniors and Families:
Can I Benefit from In-Home Senior Care Services Near Me?
For many seniors, home care is a great solution as it allows them to stay in their own home and continue living as they are used to. There are many benefits of home care.
Comfort
Personalized Care
Faster Recovery
One-on-one Attention
Cost-Effectiveness
Peace of mind
Independence
Family Involvement
Pet Ownership
Are There Many Senior Home Care Agencies Near Me?
In the last 10 years, the CDC reports that there are 12,400+  senior home care agencies in the United States that cared for nearly 5 million people. Some of these individuals needed short-term home care assistance after coming home from a hospital stay or recovering from an illness or injury, while others needed long-term home care assistance due to chronic conditions, advanced age or mental decline. In Newport Beach, California, there are approximately 30-40 senior home care agencies.
Canaan Home Care is the top senior home care agency near you.
Several senior home care agencies offer Alzheimer's and Dementia Home Care for older adults who want to remain in their home but are dealing with cognitive decline, dementia or Alzheimer's disease. Home Care Agencies, like Canaan Home Care offering these types of services, typically train their caregivers on signs and symptoms to watch out for and what to do when the individual's health starts to change.
How Do I Choose the Right Senior Home Care Agency Near Me?
Some of the top things to consider when choosing a senior home care agency include:
Licensing: If you live in a state that requires licensure, be sure that the provider is licensed to provide the type of care they are offering.
Dependability: Some home care providers are unreliable. Read reviews of the senior home care agency to see if past clients have had issues. And ask the home care agency if they have a good back-up plan in place for when an aide cannot make it to their client at the scheduled time.
Services: Make sure you understand what services the home care agency can and cannot provide. Home health care aides need to have more extensive training and licensure than personal care assistants.
Cost: Costs can vary between different providers, so check a few in your area if you can and compare. If you'll be using a form of financial assistance to pay for home care, be sure that the provider accepts the type of assistance you plan to use. Cost should be the last measurement of a home care agency. Higher-cost home care services are often better performing and can afford to pay their caregivers better wages. This means that you get the BEST home care services in the Newport Beach area.
Canaan Home Care – A Premier Provider of Senior Home Care in the La Jolla, Del Mar, San Diego, Rancho Santa Fe, Newport Beach, Laguna Beach, Huntington Beach, Irvine, Tustin, and Manhattan Beach areas.
If you or an aging loved one are considering senior home care near you in Newport Beach, CA, please contact the caring staff at
Canaan Home Care

today!
1-844-CANAAN-1 (1-844-226-2261)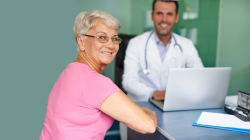 Latest posts by Canaan Home Care Staff
(see all)