Caregiver Stress: The COVID-19 pandemic has placed more stress on an already stressed out group: Caregivers for people over 65.
A recent survey shows that caregivers to the elderly and chronically ill are putting in an average of 7.5 more caregiver hours a week than they were previous to the pandemic. That brings the average number of caregiver hours a week up to twenty-three. That's the kind of time investment that people put into a demanding part-time job.
Not only that, but caregivers are reporting they have to cut back on their paid hours in order to provide caregiver services. And most caregivers are unpaid family members, spouses, or friends of the senior who needs care.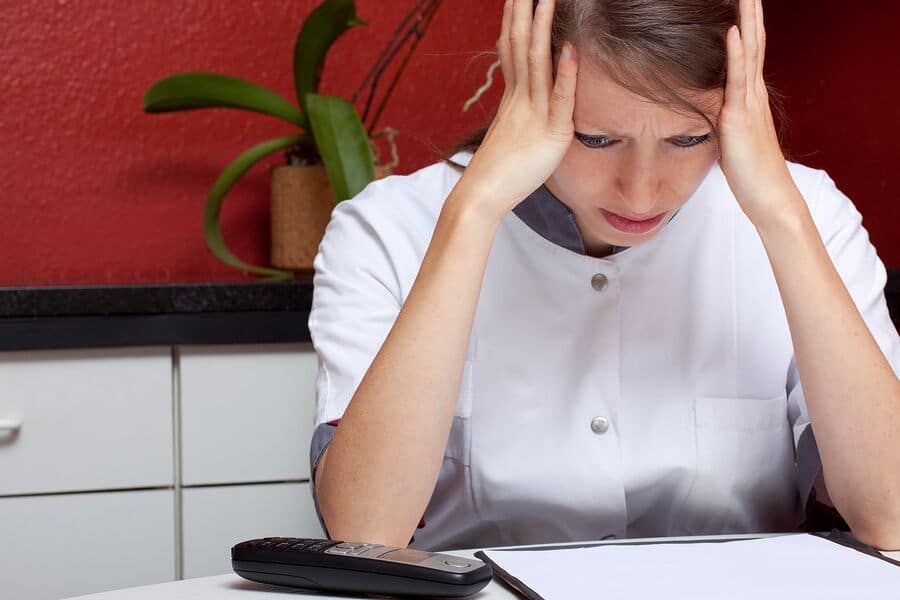 Caregiver Stress: Physical Symptoms of Burnout
Unfortunately, caregiving leads to burnout, just like any other emotionally and physically demanding job can do. Often, the surest signs of burnout are physical. This is your body telling you that you're in trouble and you need rest. If you are a caregiver, juggling your parent's needs with those of your husband, children, and job, you need to know the physical signs of burnout. These include:
More frequent headaches
More frequent colds and infections pointing to a lowered immunity
Tight and aching muscles, especially in the neck, back, shoulders, and jaw
Gastrointestinal problems, especially stomach ache, heartburn, and diarrhea
Chest pain
Loss of hair
Sudden weight gain or loss
Skin problems that might look like allergic reactions, especially rashes, hives, and unexplained itching
An increase in eczema or psoriasis
High blood pressure and/or accelerated resting heart rate
Caregiver Stress: Emotional signs of burnout
Lamentably, a body can be out of touch with its own feelings. Even if you have no physical symptoms of burnout, be alert to the emotional side of burnout. Emotional symptoms include lost focus, forgetfulness, increased use of alcohol, tobacco, or recreational drugs, and sudden fits of anger, like road rage.
Burnout can also manifest as depression, anxiety, a perceived loss of control and a loss of social connection. Caregivers often feel alone, even if they spend all day with people.
Caregiver Stress: Why You Shouldn't Just Soldier On
You may have been raised to just power through the tough times. And that's a wonderful trait. But burnout is not something that you can safely ignore. Burnout leads to exhaustion, possible hospitalization, as well as emotional disconnection from the one you love and care for.
Caregivers frequently put the needs of others above their own. But, at the point that you are skipping your own meals, doctor's appointments, and not getting enough sleep, you are putting yourself at risk.
Caregiver Stress: What's the Cure?
Caregivers need to schedule time for their own basic needs and also time for recreation. You need to spend time with your peers, your spouse, your children. You need time to excel at work.
Hopefully, you have cast a wide net in search of others to help care for your beloved parent. Siblings, grandchildren, and friends should all chip in. However, if they are not picking up some slack, consider hiring home care or increasing the number of home care hours you are already commissioning.
Home care agencies send a trained aide to your home to help you with a myriad of tasks related to the care of your beloved parent. Home care aides will cook, clean, bathe, change diapers, and socialize with your mother or father, alleviating his or her loneliness and making sure he or she is safe and cared for.
In conclusion, caregiver stress or burnout is real, and you must be aware of its signs. If you are doing too much, you can develop both physical pains and mental health issues. You must keep up your own health in order to be a good caregiver.
If you or an aging loved-one are considering

Homecare in Laguna Beach CA

, please contact the caring staff at Canaan Home Care today!
1-844-CANAAN-1 (1-844-226-2261)
Sources
https://www.westmeathexaminer.ie/
https://www.fiercepharma.com/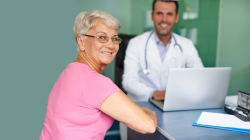 Latest posts by Canaan Home Care Staff
(see all)