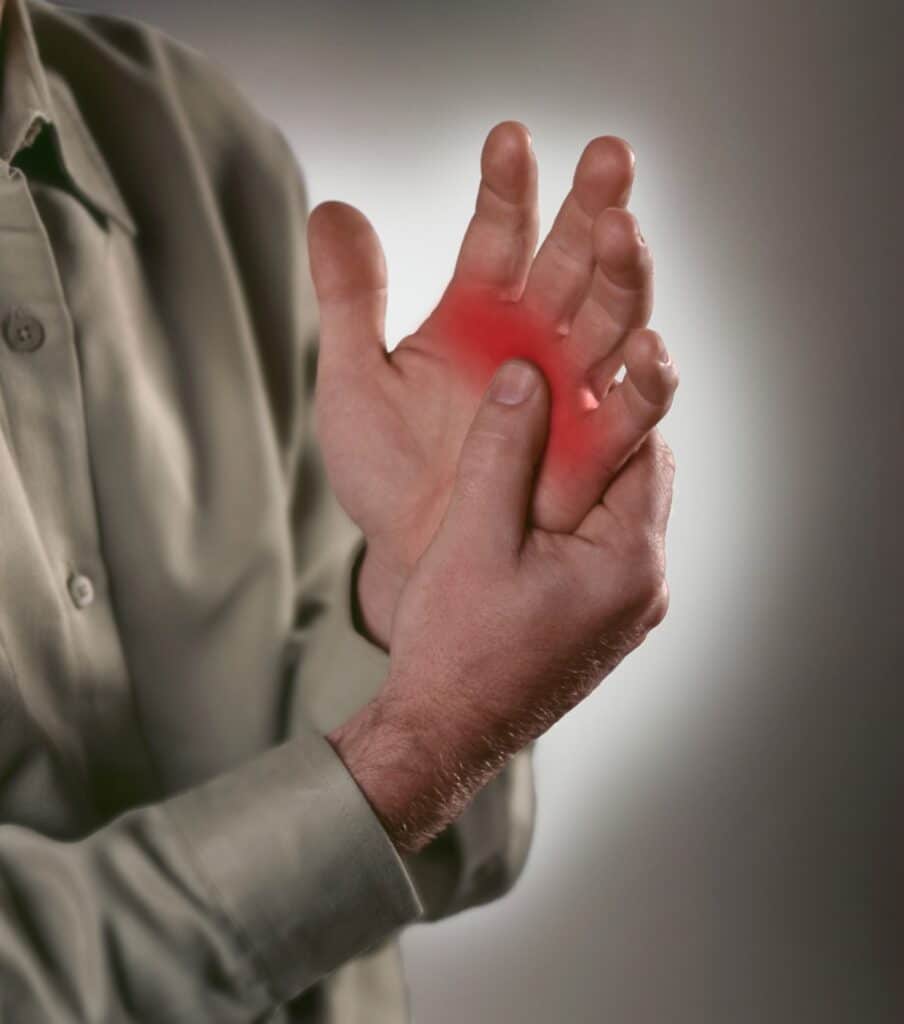 Arthritis causes joint pain. Rheumatoid arthritis can cause lasting damage to the joints. Chronic inflammation can damage your heart, eyes, kidneys, nerves, and lungs, too. When it's in the joints, it can lead to the joints becoming deformed and misaligned. The disease often affects the fingers and toes first and can spread from there.
During a flare-up, joints swell and feel tender. The joints in the ankles, elbows, hips, knees, and shoulders can become very stiff. Fatigue, fever, and appetite changes are common. With all of these symptoms, home care services are important.
Moving is Painful
During a flare-up moving around is painful. Your mom or dad may not want to get out of bed. There's a higher risk of a fall because of the pain. Going up and down the stairs to the laundry room can seem impossible.
Your parent will need help making a bed, vacuuming, preparing meals, and moving around the home. Knowing when it's safe to take another dose of an NSAID pain medication can also help.
Transportation Services
Having caregivers available to drive your mom or dad to the doctor's office is important. When the fingers and ankles hurt, shifting gears, pushing the brake and accelerator, and checking the blind spots is hard.
Your parent also needs help getting in and out of the car. Left alone to do this task could lead to a fall when the ankles and knees ache.
Rheumatoid Arthritis Treatments
There's no cure for rheumatoid arthritis. Your mom or dad may be given prescription medications to slow the progression and prevent damage from affecting the joints. Corticosteroids can also help with inflammation, but they're not designed for long-term use due to side effects like an increased risk of diabetes and bone thinning.
NSAIDs like Advil or Aleve are most commonly used. They ease the pain and inflammation. You can talk to your mom's doctor about prescription NSAIDs if the over-the-counter ones aren't working well enough. Caregivers can help with medication reminders, prescription refills, and doctor's appointments.
Your mom or dad may be referred to a physical therapist to help keep joints flexible. If this is recommended, your parent needs encouragement to do these exercises each day.
Gather the family and talk about home care services. With caregivers stopping by to help with housework, cook meals, provide transportation, and offer medication reminders, rheumatoid arthritis is easier to manage. Call an agency to make the arrangements.
If you or an aging loved-one are considering Elderly Care in Huntington Beach, CA, please contact the caring staff at Canaan Home Care today!
1-844-CANAAN-1 (1-844-226-2261)
Latest posts by superadmin
(see all)