As a caregiver for an elderly adult, preparing a nutritious breakfast every morning can be a difficult task. But it doesn't have to be! September is designated as "Better Breakfast Month" and participating can be simply… well… simple!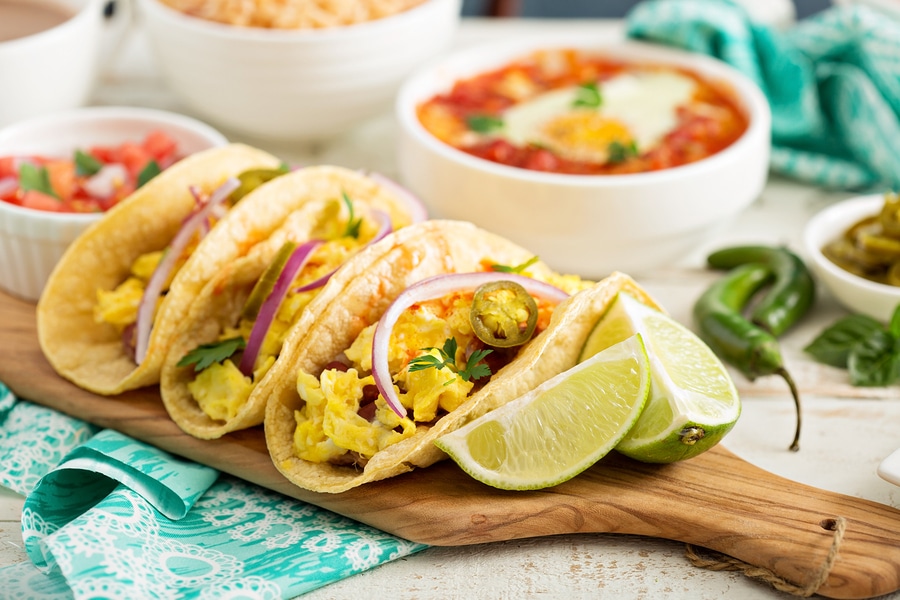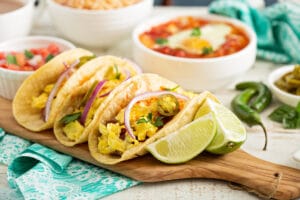 Here are five easy things to consider as an elder caregiver when trying to introduce some standard but nutritious food items into the morning meal plan of your elderly loved one.
1. You Don't Have to Reinvent the Wheel!
Sometimes the difficulty in preparing a healthy breakfast is not so much finding the time to prepare it, the difficulty is figuring out what to prepare! But the simple answer is likely already in your refrigerator or kitchen cabinet!
Consider what are the standard food items you typically think of when you think of healthy breakfast foods? If you answered: eggs, toast, fruit, oatmeal, or yogurt, you are correct! These are standard breakfast foods for a reason—they are tasty and nutritious! And more likely than not, your elderly adult has enjoyed one or more of these staple breakfast foods for most of his or her adult life. Go ahead and prepare those standard food items that you know to serve a simple purpose of providing a simple, healthy breakfast!
2. Variety Is the Spice of . . . Breakfast!
Routines are good. And it would make breakfast time a lot easier if your elderly loved one were a creature of habit and enjoyed the same breakfast, at the same time, every morning, for his or her entire adult life. If so, then that truly is simple! By all means, continue the tradition!
But as adults age, their tastes may change, their nutritional needs may vary, and so often, their desire or willingness to eat the same food every morning may wane. So what do you do with all that oatmeal? Simple! Provide some variety by adding different fruits and flavors. In fact, most standard breakfast foods (oatmeals, cereals, yogurts, spreads, and even toasts) are available in a variety of flavors. Spice up those standard breakfast items to get a few more weekday miles out of the simple standards.
3. How Do You Want Your Eggs?
How many times have you been asked that question in a restaurant and not known exactly how to answer? Just as the standard breakfast items may come in a variety of flavors, most standard food items can be prepared and presented in a variety of ways but still provide the same nutritional benefits. Take eggs, for example. If your elderly adult prefers his or her eggs hard-boiled, problem solved! Make it to-order every day. Simple!
However, if your loved one wants eggs but is tired of the hard-boiled version, then perhaps try scrambled, sunny-side up (or down), poached, over-hard (-medium or -soft), or maybe an omelet! Tired of the same old omelet? Simple! Spice it up with a variety of healthy "styles." Is your loved one getting bored with strawberry jam? Don't panic! Simply spread that whole-wheat toast with another flavor or a different type of spread, and you've created a new breakfast! Is that same flavor of yogurt losing its appeal? Try a different flavor or textured mix. September offers 30 wonderful days to change it up a bit! And there are countless cookbooks and fun recipes available with which to experiment.
4. It's Often All In the Presentation
Just because you rely on the simple breakfast standards or have run out of different ways to boil an egg does not mean you are out of ideas. Complementing a standard dish with a variety of simple but healthy garnishments is not only an effective way to throw in some extra vitamins and nutrients, but it can add color, flavor, or contrast to the breakfast plate, which can go a long way towards maintaining the appeal of a simple hard-boiled egg or piece of multi-grain toast!
5. Doctor's Orders
Of course, the most important limitations on the difficult questions of "What to make for breakfast?" and "How to prepare and present it?" are the dietary restrictions of your elderly loved one. Always follow the dietary restrictions recommended by your loved one's doctor or dietitian.
If you are unsure of the elderly care your loved one requires in terms of food preparation, or if you simply require assistance in preparing the foods that are required, home care services are available to assist you. September—the Better Breakfast Month—may be the perfect opportunity to take advantage of specific home care services that will help you incorporate a simple but nutritious breakfast into the daily routine of your elderly loved one. Bon Appetit!
Latest posts by superadmin
(see all)